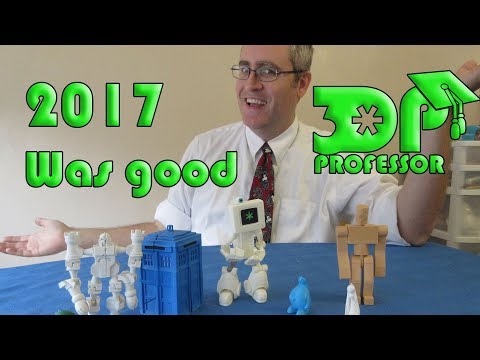 Only hard core fans will watch to the end of this video.
2017 was an amazing year for this channel and for my personal experiences. Join me for the 3D Printing Professor LLC year end review board meeting as we look at the phenomenal growth that this channel and my 3D printing endeavors have produced.
Cymon's Sound effect as well as many others were found on SoundBible: http://soundbible.com/2135-Cartoon-Computer.html
Be sure to like, subscribe, share and enjoy.
Buy the Beginner's Guide to the 3D Printing Galaxy on Amazon: http://amzn.to/2ws7OiT
Become a 3D Scholar on Patreon: https://www.patreon.com/3DPrintingProfessor
Shop at GearBest to support the channel: http://www.gearbest.com/3d-printers-3d-printer-kits-c_11399/?lkid=10971453
Follow my other 3D printing adventures at: http://joes3dworkbench.blogspot.com
All music by Kevin MacLeod (incompetech.com)
Licensed under Creative Commons: By Attribution 3.0 License
http://creativecommons.org/licenses/by/3.0/